2ply White Interfold Hand Towel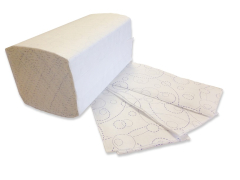 Discus Luxury 2ply White Interfold Hand Towel
This fantastic hand towel is great for any industry that wants to provide a luxurious and unique atmosphere.
Not only does our hand towel have an individual and creative design it is also extremely soft and absorbent leaving you feeling smooth and clean.
It is not just a hand towel... it is a Good Decision...
There are no downloads for this product.
Add to Basket